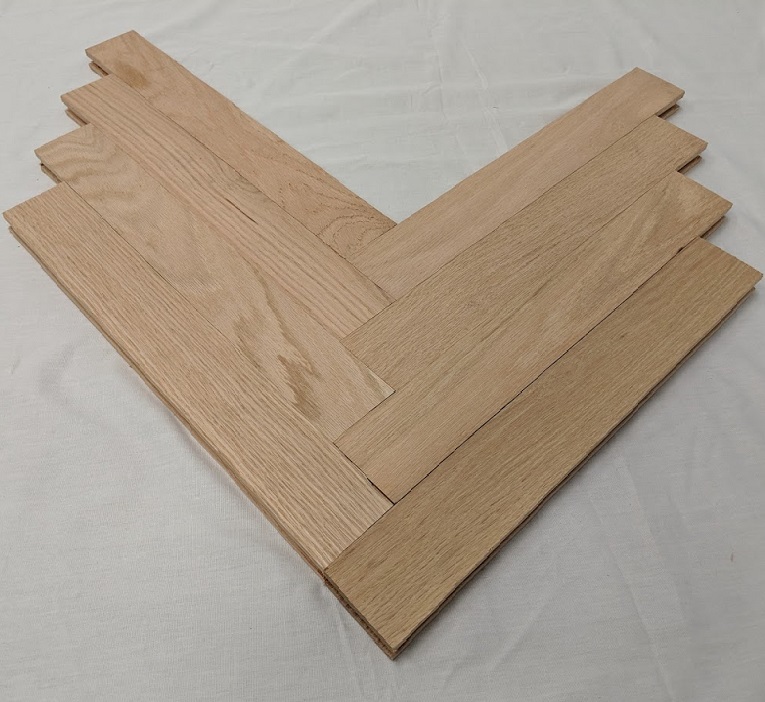 Unfinished Select & Better Red Oak Herringbone 3/4" Solid Flooring
Price: $
5.89/Square Foot
Item Number: HBRO214
Minimum Order: 30 Bundle(s)
Square Feet Per Bundle(s): 5.00
Coverage Needed:
DESCRIPTION
---
Our unfinished solid select & better Red Oak Herringbone 3/4" solid flooring is Made in America from genuine American Red Oak hardwoods. Our most popular sizes are listed in the drop down menu below, but just contact us if you don't see the size you're looking for.
We generally need 5 - 6 weeks for manufacturing, but occasionally we have some in stock, or can fulfill an order faster, so just give us a call if you need something faster for your project.
Please view the accessories below, and add to your cart as needed.