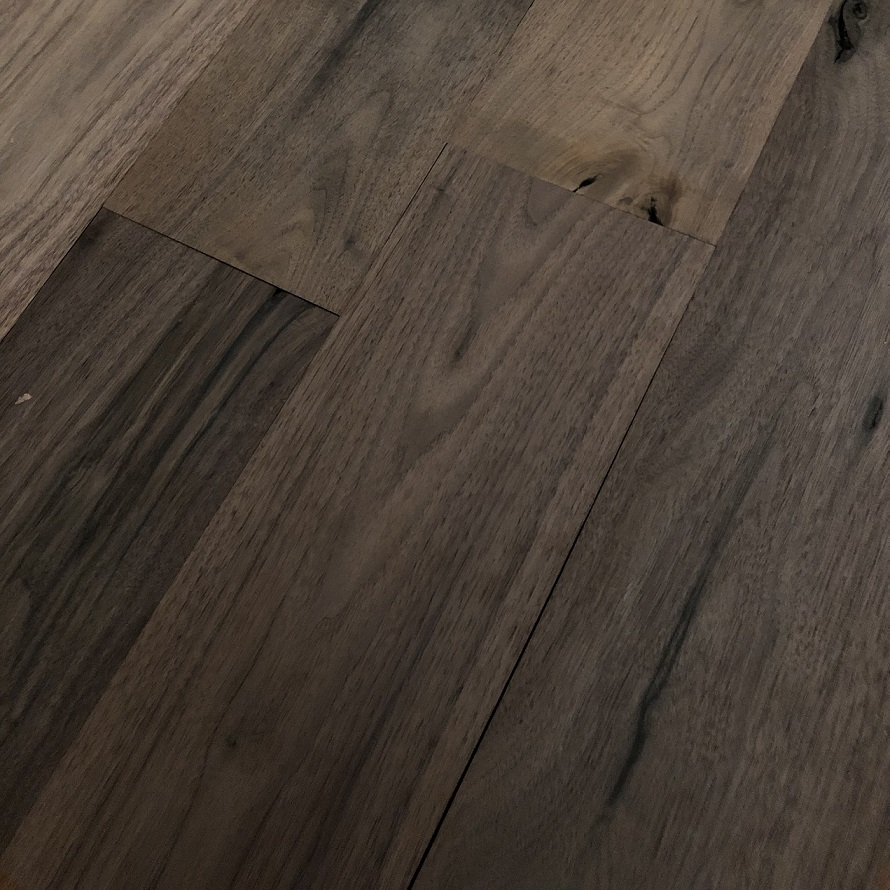 5" x 5/8" Character Grade Engineered Walnut Flooring
Price: $
9.89/Square Foot
Item Number: 5CHWALENG58
Minimum Order: 15 Bundle(s)
Square Feet Per Bundle(s): 20.00
Coverage Needed:
PRODUCT FEATURES
---
Recommended Waste Factor:
Glue Down or Floating or Nail Down
DESCRIPTION
---
Our premium engineered hardwood is available in a variety of different thicknesses, widths and lengths. Featured here is a 5/8" overall thickness that includes a 4mm top layer of Character Grade Walnut. This beautiful American Walnut hardwood features naturally occurring characters such as knots, mineral marks, plithing, as well as contrasting coloration caused by the coexistence of blonde sapwood and brown heartwood.
Please view the accessories below, and add to your cart as needed.