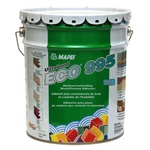 Mapei Ultrabond Eco-995 Hardwood Flooring Adhesive with Moisture Barrier - 5 Gal
Item Number: MAW99568
Minimum Order: 1 Pail
Piece Per Pail: 1.00
Coverage Needed:
DESCRIPTION
---
As a flagship adhesive for Mapei, Ultrabond ECO 995 is a premium, 100% solids, single-component moisture-curing urethane adhesive. This adhesive can be used for both adhesion and moisture barrier in a single application during installation of hardwood flooring of all kinds. Great for direct glue-down installations of solid and engineered hardwood, or use in glue-assisted installations in conjunction with fasteners over plywood subfloors.
For full technical data sheet, including spread rates, click here.
Please view the accessories below, and add to your cart as needed.