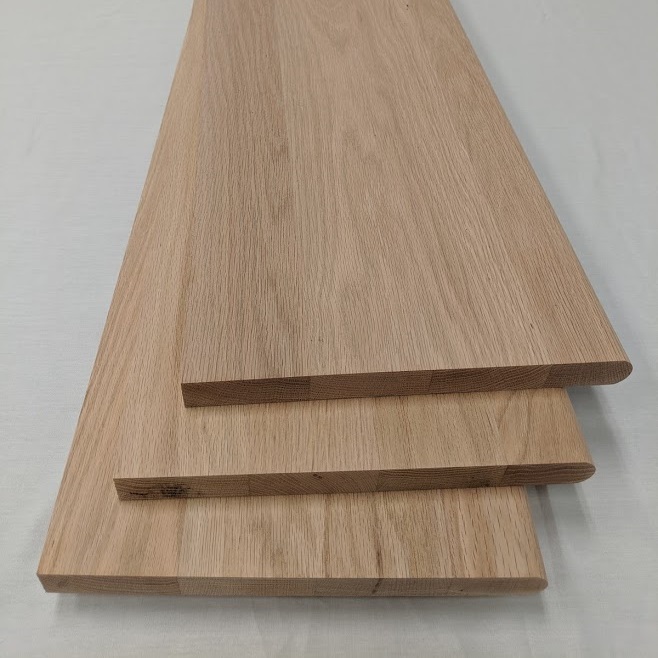 Red Oak Stair Treads
Item Number: ROSTUF
Minimum Order: 1 Box
Piece Per Box: 1.00
Coverage Needed:
DESCRIPTION
---
Available in a variety of lengths to suit your specific needs, these solid Red Oak Treads are Made in the USA of solid hardwood. Edge-glued construction ensures stability in service and enhanced longevity of the product.
These treads are unfinished, intended to be stained and/or finished to your desired color and style. The front of each tread has a bullnose edge, and each tread is a full 1 inch thick and 11 1/2" depth.
We offer these treads in 36", 42", 48", 54", 60", 72", 84" and 94" lengths, and longer lengths are available and are quoted by phone or email.
Please view the accessories below, and add to your cart as needed.