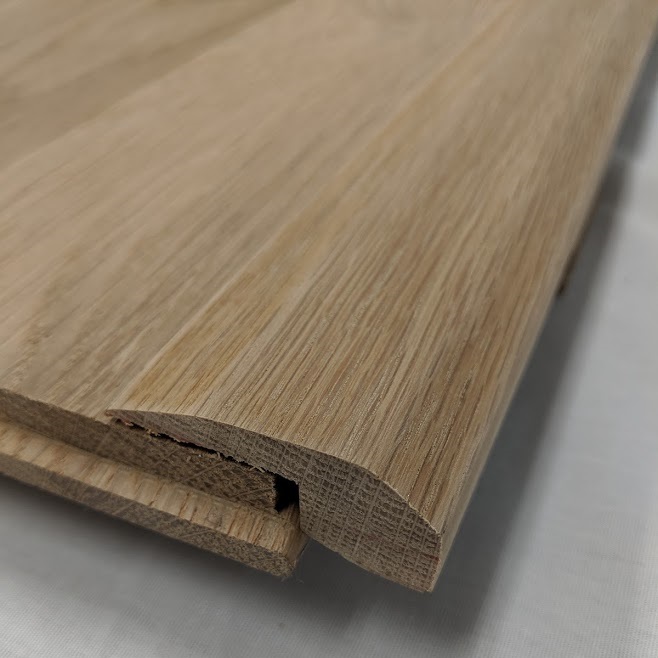 Unfinished White Oak Baby Threshold 78"
Item Number: WOBT78
Minimum Order: 1 Box
Piece Per Box: 1.00
Coverage Needed:
DESCRIPTION
---
Our unfinished White Oak Baby Threshold molding is great for trimming the edge of a hardwood floor where it meets up with low pile carpeting, sliding glass door tracks, and a variety of other useful applications. We stock this in our warehouse for next business day shipping, and longer lengths may be available for a small up-charge.

Please view the accessories below, and add to your cart as needed.